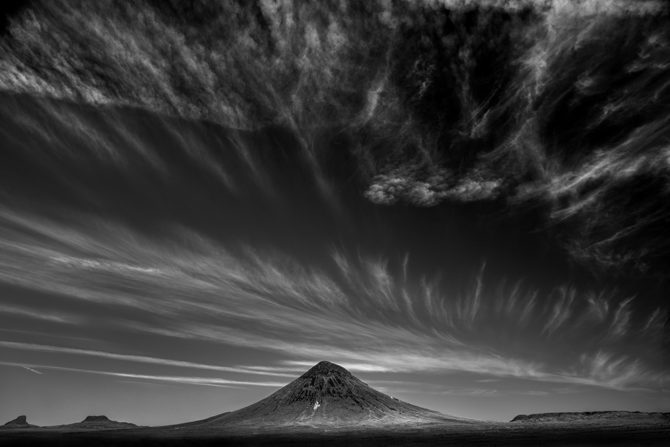 In the many conversations I have with myself, I frequently refer to the concept of creating "honest work." So what does "honest work" mean to me?
• It is work that I have created from my Vision
• It is work in which the idea originated from within.
• It is work that was created for myself with no thought of pleasing others.
• It is work that I love regardless of how others feel about it.
"Honest work" has become my most important standard. It is a test that I apply to myself and to my work to ensure that I am staying true to the principles that allow me to follow my Vision.
When I create work where the ideas and Vision are mine, then I have confidence in my creations. But when I am creating to win awards, gather likes and to please others… then the satisfaction is shallow and fleeting. Each "like" must be followed by another and another and another in order for me to believe that my work is good.
Creating honest work is the only way that I choose to work because it guarantees internal satisfaction. My work may not be liked by others, it may not win awards and it may not sell…but when I look at it I am proud of what I've created.
But for all the benefits that come from creating honest work, there are some things that it cannot guarantee. It cannot guarantee that my work will be unique or that it will be liked.
I've created two projects that I considered to be honest work only to find out later that were very similar to other people's work.
The first was my Grain Silo series which was the first portfolio that I submitted to LensWork. Brooks Jensen responded that they had just published a very similar body of work by a photographer named Larry Blackwood. Ironically Larry and I knew each other and we were both working on our projects at the same time, unbeknownst to one other. (1)
I had created honest work, but it was not unique work.
The second example occurred just recently. For the last several years I have been working on a portfolio entitled "The Dunes of Nude." The idea was honestly conceived and executed, but when I submitted it to LensWork it was rejected and I was told that they frequently see work just like this. (2)
Creating honest work did not guarantee that my work was unique.
Was I disappointed when I discovered that my work wasn't unique? I was disappointed that it didn't make it into LensWork, but I was not disappointed with the work itself because in a way the work really was unique…not unique to LensWork or the photo world, but it was unique to me.
Unique to me…what does that mean?
It means that I came about the idea on my own, I was not influenced by another photographer's work and I created the images through my Vision. It was an honest creation, it was unique to me.
But shouldn't my goal be to create work that is unique and different from everyone else's? Unique is good, but only if it's a by-product of an honest creation.
There's something else honest work cannot guarantee: even if you follow your Vision, create for yourself and produce unique work…there is no guarantee that people will like it!
For a long time I believed that if I was sincere, worked hard and created passionate work from my Vision…that I would have a shot at becoming the next Ansel Adams!
However, that just ain't so folks.
I have come to accept that the work that I create appeals to a very niche audience. And as long as I am true to my Vision and create honest work, my audience will remain small. But that's okay because it's more important that I love my work than to have a larger audience.
Would I like to have both? Absolutely! But I cannot control both sides of that equation, I can only control what I do…and I choose to create images that I love.
On my journey to find my Vision, I listed ten things that I was going to do that would assist me on this journey (http://www.ColeThompsonPhotography.com/2014/05/09/finding-Vision/) One of those items was to create only for myself regardless of the consequences. I recognized that in order to create from my Vision, I had to exclude all opinions except my own. I had to have what I refer to as "pure motives" in order to create "honest work."
Creating honest work allows me to create from my Vision and creating from my Vision allows me to create honest work. It's a symbiotic relationship that works for me and while it does not guarantee external success, it does guarantee internal satisfaction.
Cole
(1) Brooks led a round table discussion on this topic in volume 76 and began the discussion with the story of Larry and I creating parallel work, calling it "Fellow Travelers"
(2) Some would argue that this is one of the many disadvantages of practicing Photographic Celibacy; you don't know what work is being created by others. I don't see this as a disadvantage however. Even if I knew what others were doing, how would that help me to create better or more unique work? My best strategy is to not worry what others are doing and try to create my best work from my Vision.
Last weekend my wife and I stopped at a garage sale that was hosted by three very old ladies who were selling some very old things (both the ladies and their items were "vintage").
Amongst their knick knacks I spotted a leather camera bag with a post-it note that said "make offer." I didn't need a bag but decided to look inside.
What I saw inside made my heart flutter! It was an old 1950's Kodak Pony camera, identical to one that I had owned as a boy.
I went over to the three women and asked "who should I make an offer to?" and the two pointed to the one in the middle. I had no idea how much the camera was worth, but I wanted it and so I said "will you take $20?" 
Call 911! I thought the woman was going to have a heart attack right then and there, it was clear that she would've taken much less for it. But the truth is I would've paid a lot more because it brought back a particular childhood memory:
I was 14 years old and I had purchased a used camera just like this from Casey's camera in Rochester, New York. I quickly put it to use on a still life that I had assembled on my mothers prized dining room table, using two eggs and a goblet.
I knew what I wanted the image to look like, but there was a problem because the camera wouldn't focus close enough. So I disassembled the lens and removed the focusing stop so that the camera would now focus very close, but how would I focus it?  It was never intended to focus like this and so I took a piece of ground glass, put it on the film plane and manually focused it like a view camera. I then loaded the film back into the camera and created this image. 
I jokingly tell people that "Egg in Glass" was my first fine art image, and as I have reflected on this experience from some 45 years ago, I've come to appreciate what this image represents to me.
It is important because I had exhibited a simple Vision and then sought the technical skills I needed to pull it off. As I look back on my photographic life, that's how a great many of my images have come about: I had the Vision first and then developed the second.
Let me give another example:
This is "Skeleton" and this is exactly how I found these bones.
Well, not exactly, here's how the camera saw the scene:
When I stood over those bones that autumn day, I didn't see the image the way my camera saw it, but rather the way that my Vision saw it.  I knew exactly how I wanted this image to look: I wanted those bones to really stand out against dark leaves.
But the problem was that I didn't know how I was going to do this, I had just converted to digital and I didn't know how to use PhotoShop. So I just jumped in and starting trying things, and in the process I learned how to dodge and burn with a tablet. The Vision came first and the skills were developed as needed.
Here's another image where I had to develop the skills on the run:
This is "Old Car Interior."  When I stuck my head in the back window of that car and looked at that wonderful old dash, I knew how I wanted it to look.  But again I was faced with a technical challenge that I had no experience with: the interior was very dark and flat while the exterior was very bright and contrasty.
The dynamic range in this image would have been a challenge with film, but it was impossible with digital. I didn't know how to go about fixing this and so I just tried something.
Here's the original shot:
I exposed one image for the interior and one for the exterior.  I then processed each one separately, cut out the window from the exterior shot and pasted it into the interior image.
Might there be better ways to have created this image?  Probably, but all I care about is that it worked and I was able to create the image that I had imagined.
A final example:
This is "Windmill in Moonlight" and this is how everyone knows this image.
But this is how the camera recorded this night scene:
When I saw this scene on that cold winter night in Nebraska, I was inspired and excited with its potential! But when I saw the RAW image, I had doubts that I could manipulate it to match my Vision. I made several attempts and failed,  but I didn't give up because I so believed that this could be a great image.
I know that my philosophy of "Vision first, skills second" runs contrary to common wisdom. There are many who believe that skills must come before the vision can be executed.
I respectfully disagree.  Everything in my photographic life (both the good and the bad) has reinforced my belief in Vision first.
When skills comes first, then images are limited by what you can do. But when Vision  comes first, then you are only limited by your imagination and determination.
Cole
P.S. I researched the price on that Pony 828 camera and you can buy them all day long on eBay for $10. That old lady got a great deal…but so did I!