Photographic Celibacy: My Thoughts Ten Years Later
It's hard to believe that it's been ten years since I first started practicing Photographic Celibacy. It's hard to believe because I never thought that I would do this for so long. I figured that it would last for 3-4 years and then be done with it.
So what is Photographic Celibacy, why did I start this practice, why am I still doing it and what are my thoughts some ten years later?
First, the story on how Photographic Celibacy came to be.
The Wake-Up Call
A few years ago I was attending Review Santa Fe where over the course of a day my work was evaluated by a number of gallery owners, curators, publishers and "experts" in the field.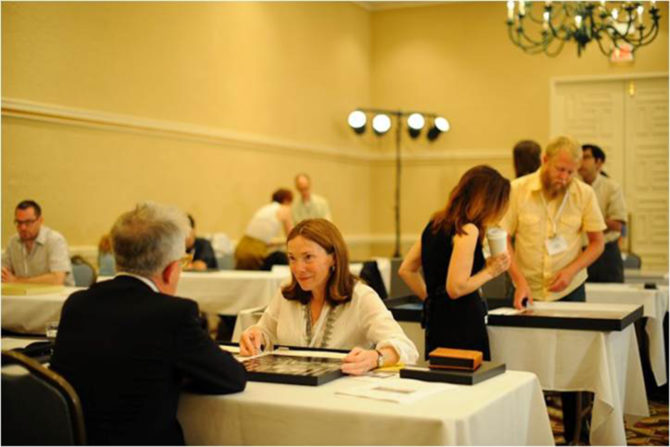 During the last review of a very long day, the reviewer quickly looked at my work, brusquely pushed it back to me and said "It looks like you're trying to copy Ansel Adams." I replied that I was, because I loved his work! He then said something that would change my life:
"Ansel's already done Ansel and you're not going to do him any better. What can you create that shows your unique vision?"
Those words really stung, but the message did sink in: Was it my life's ambition to be known as the world's best Ansel Adams imitator? Had I no higher aspirations than that?
I desperately wanted to know if I had a Vision, but there was a huge problem: what exactly was Vision and how did I develop it?

What is Vision?
I found little help when searching the internet: I found several definitions of Vision, but none of them made any sense to me. Was it something you were born with? Was it something you could learn? Was it a style or look? Was it a talent that you developed? Could you go to photography or art school and gain it?
The Plan
I desperately wanted to know if I had a Vision, but the possibility of finding out was scary. What if I found out that I didn't have one…what did that mean for my photographic aspirations and future? Part of me didn't want to find out (I figured it would be better to be mediocre and have hope rather than mediocre and have no hope). But after I got over the initial fear, I knew that I had to find the answer.
So I devised a plan to find my Vision. I created a list of ten things that made sense to me, including:
I separated my work into two piles: work that I really loved and everything else. And then I tried to understand what it was about those images that made me love them.
I then committed to never again create images like those in the second pile. That included images that others loved, images that sold well and images that had won contests. It also meant that I would continue to create images even if no one else liked them, they didn't win contests and didn't sell…as long as I loved them.
I stopped listening to other people's advice about my images. I figured if I was going to find MY Vision, I needed to stop listening to others no matter who they were, how accomplished they were or how successful they were. Their advice came from their experiences and point of view and not mine.
I needed to stop paying attention to what others thought about my work and so I stopped posting images on social media and entering contests. I was doing all of that for the validation, because I lacked confidence in my work. Each time I got a like or won a contest, I saw that as evidence that my work must be good.

Photographic Celibacy
And I did one other thing, perhaps the most controversial and certainly the most significant: I stopped looking at the work of other photographers.
Why?
Because I felt that if I continued to immerse myself in the images of others, I would continue to create work that looked like theirs or was a derivative of theirs.
I wanted to create my own work, from my Vision. I wanted to see through my eyes and not through the eyes of those photographers whose work I spent hours and hours looking at.
Did It Work?
Did it work…did I find my Vision?
Yes!
As I stopped looking at other people's images and focused on what I was creating and what I thought of my work, my Vision began to emerge. The work I am creating now is my work, not an imitation of someone else's. Now that doesn't guarantee that my work will be liked by others, will sell or win awards…but it does guarantee that I'll love my work and have the satisfaction that comes from creating honest work.

Ten Years Later
Ten years later and I'm still practicing Photographic Celibacy because I find it a useful practice for two reasons: first I'm still inclined to copy other's work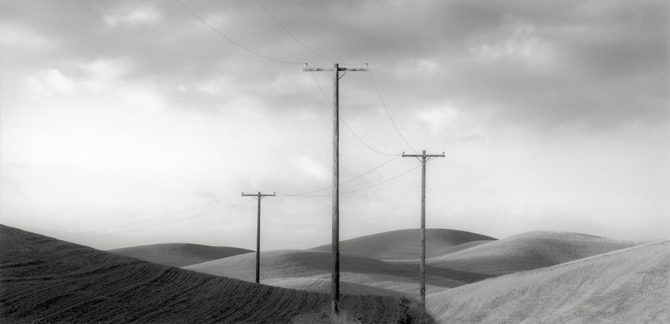 An example: a couple of years ago I had an image featured in the book "Why Photographs Work" by George Barr. When I looked through the book to find mine, I saw this wonderful image entitled "Three Crosses" by Brian Kosoff (above). I fell in love with the image, contacted Brian to purchase a print and hung it in my office to look at while I worked.
But then something began to happen, for the next several weeks I found myself driving around, looking at telephone poles so that I could create such an image. But then I remembered:
Ansel's already done Ansel and Brian's already done Brian.
And the other reason I still find Photographic Celibacy useful: it keep me focused on what I am doing and not what others are doing. When I look at the work of others I find myself comparing their images and successes to mine. Sometimes I get discouraged at the large number of great photographers out there and all of the great images being created. All of this is an unnecessary distraction that keeps me from my purpose: creating images from my Vision.
Staying focused is hard and even harder when you are looking and comparing yourself to others. As my mother used to say: what others are doing is none of your business!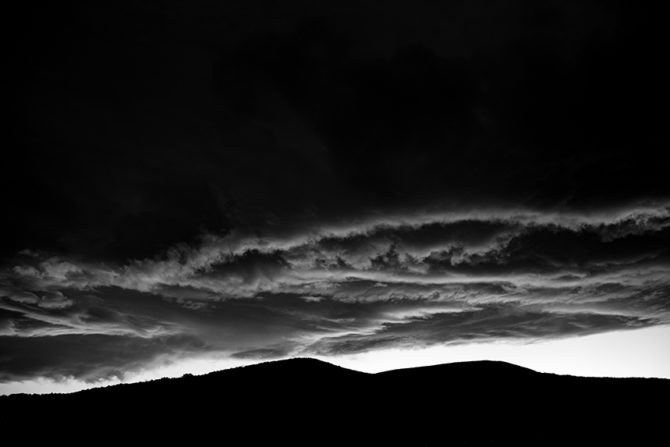 Lessons Learned
Here is what have I learned in these ten years regarding Photographic Celibacy:
Photographic Celibacy may not be for everyone. When I first shared my views on Photographic Celibacy, they were not well received. About 75% of the people thought it was just a stupid idea (and many said so), about 20% understood but said it wasn't for them and about 5% understood and pursued the practice. One thing I see more clearly now is that while this practice works for me, it may not be right for everyone. Perhaps others are not as influenced by other photographer's work as I am, or perhaps they are but feel that Photographic Promiscuity is the best creative path for them.
Not everyone is seeking their Vision. I have come to recognize that not everyone wants to create from their Vision. For some, photography is simply a hobby that they enjoy, others are interested in documenting while others still are focused on the technical aspects of photography. If you're not seeking your Vision, you should keep enjoying the work of others!
Celibacy may be appropriate at a certain point in a person's creative development. I am more open to the idea that Photographic Celibacy may be a practice that is best applied at a certain point in a photographer's creative development.
For me, this point came during a creative crisis: I desperately wanted to do more than imitate…I wanted to create images that were mine! I wanted this so badly that any sacrifice was worth this prize, even not looking at other photographer's images.
Photographic Celibacy still serves a purpose, even ten years later. I always thought that once I had answered the question: do I have a Vision? that I would be able to go back to looking at images. But I discovered that the same forces that kept me from my Vision are still at work ten years later. And so, I believe that practicing Photographic Celibacy is as important for me today, as it was ten years ago.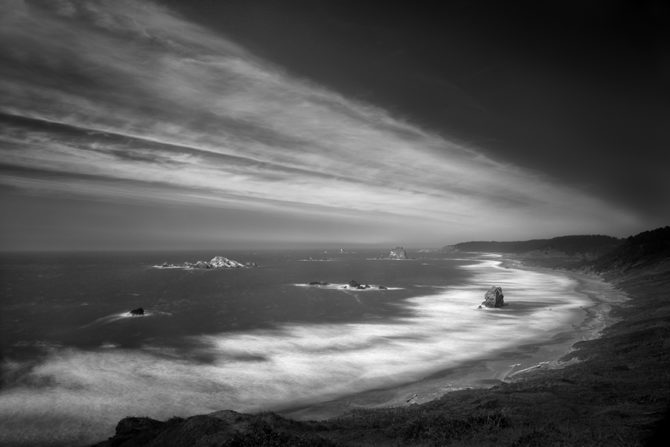 Conclusion
So here I am ten years later, more committed than ever to Photographic Celibacy. Why? Because it works for me.
Will it work for you? Only you can answer that.
It has been one of the key ingredients of my success, which I define as creating images that are honestly mine and that I love.
Will I practice Photographic Celibacy forever? I don't know, but I will for as long as it serves a useful purpose.
Cole