Before and After – The Jim Bridger Power Plant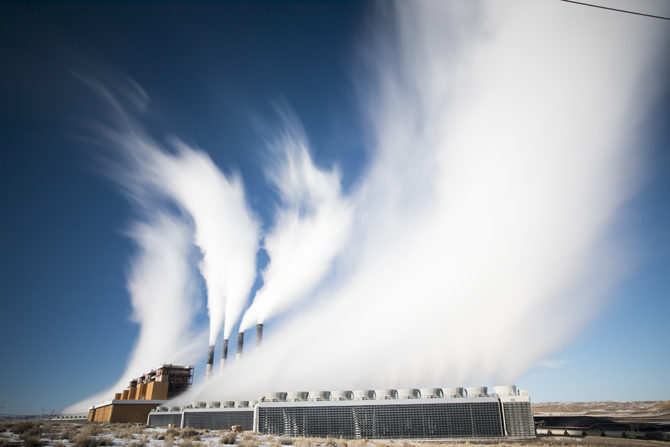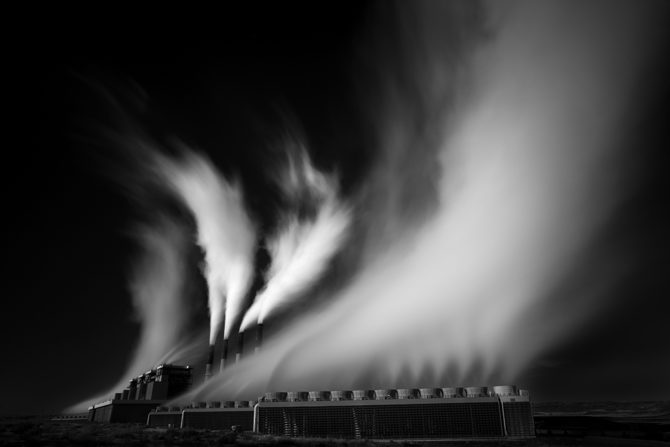 This is a "before and after" of the Jim Bridger Power Plant that I created recently.
The before does not differ a great deal from the after, but there are a few differences. Can you spot them?
Hint: the first change is abbreviated b&w.
I like to use the word "create" rather than "capture" when talking about my images.
Why?
Because a "capture" implies that the image is an accurate representation of reality, as the scene appeared to the camera and eye.
I like "create" because it suggests that the image is not accurate, but rather it has been created through my Vision into something new and different.
And when did the "Vision" for this image occur?
When I first saw this power plant from I-80 from several miles away. As soon as I saw it, the Vision of the final image appeared in my head and guided how I shot it, how I exposed it and how I processed it.
Vision was the driving force.
Why am I always mentioning Vision? Because it breaks my heart to see people chasing equipment, technique and gadgets…thinking that these things are key to creating a great image. Those things can certainly be "elements" of a great image, but not key and not even always necessary.
So please, focus on your Vision! I spent most of my photographic life pursuing the wrong things and was lucky to have a mentor who was even more bull-headed than I am, and argued that I did not need document, but rather I could create.
Thank you Vered.
Cole