Don't Listen to Others and Five Things I've Learned From Others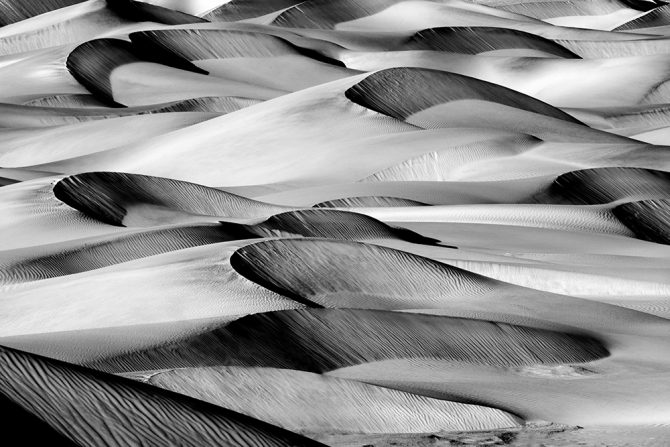 Dunes of Nude No. 227
In my last blog post I strongly suggested that people should not to listen to other people's advice, and someone called me on that advice! He reminded me that one of the best lessons I've ever learned came from following someone else's advice (Ansel's already done Ansel)
He's right, sometimes you should listen to the lessons taught by others! I'd like to share five lessons I've learned from important people in my life.

Mr. Casey
Mr. Casey owned Casey's Camera in Rochester, NY. Upon discovering photography at age 14, I visited the camera shop frequently…probably much too frequently. I was there all the time; talking, asking questions and buying old cameras which I would then trade in a month later. No matter how long I was there, how many questions I asked, how many times I traded in cameras…he was always patient and kind.
It wasn't until some 40 years later that I came to appreciate how very kind and patient he had been with me.
And so I decided to track down Mr. Casey and thank him for his kindness, but I wasn't even sure if he was still alive. I searched Rochester for Casey's camera and came up empty but did find a Casey's Camera in Las Vegas. I thought that was an odd coincidence and so I called the camera store and asked if they knew a Mr. Casey. The employee who answered said he had never heard of a Mr. Casey and didn't know how their store had come by that name. Just as we were ending the call, I heard someone in the background yell: Mr. Casey, Dick Casey?
It turns out that this man had purchased the store from Dick Casey after he had moved it to Las Vegas and then retired. He didn't know if Mr. Casey was still alive, but he knew that he had retired to Pennsylvania.
After a little research I found Mr. Casey and he was still alive. I spoke to him on the phone and told him my story and thanked him for his patience and kindness. He apologized because he had the beginnings of Alzheimer's and could not remember me or those experiences. And it didn't matter that he couldn't remember, I was grateful to be able to thank him and register an important life lesson: be kind to the little people…figuratively and literally.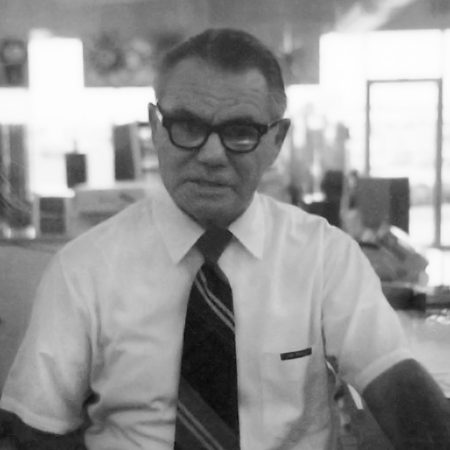 Joe Boyle
Joe ran Leonard's Camera Department in Garden Grove where I worked. Joe had been a combat photographer in World War II and after the war, he worked for the Hollywood studios taking stills for promotional purposes. Joe became more than a boss to me, he was also a friend and a mentor.
Joe's approach to photography was different than what I had seen and experienced: he learned photography in the depression era and practiced it in wartime conditions, where you had to make do with what you had on hand. This gave Joe the ability to solve any photographic problem with without heading to the camera store to purchase a solution. Joe's solutions may not have been pretty or fancy, but they did the job.
Once Joe taught me how to remove telephone lines from an image, not in the darkroom, but in the camera. He put his camera on a tripod and composed the scene. He then mounted an 8X10 piece of glass a few inches from the lens and while looking through the camera, used a Q-Tip to paint Vaseline over the telephone lines on the glass. The Vaseline would blur the telephone lines, rendering them invisible. It was beautiful in its simplicity and effectiveness.
I learned two lessons from Joe: the first is that you don't need the best equipment to create great images. And second, that if you have a problem, figure it out!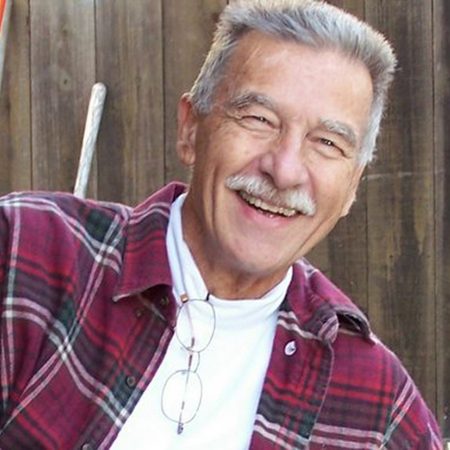 John Holland
John was my photo teacher at Loara High School and my friend for life. I skipped most classes in my junior and senior year (barely graduating) and held my own "independent study" in the photo department.
John was a "creative" and so much more than just a photographer. Besides photographing he painted, sculpted, designed and was an all-round creative person. The thing that I learned from John (although the lesson didn't sink in until much later in life) was that photography was not really about photographing, but about creating.
John had a huge influence on my photography and my life. I created the image "John Holland Memorial" in his honor as we gathered in the High Sierra to spread his ashes.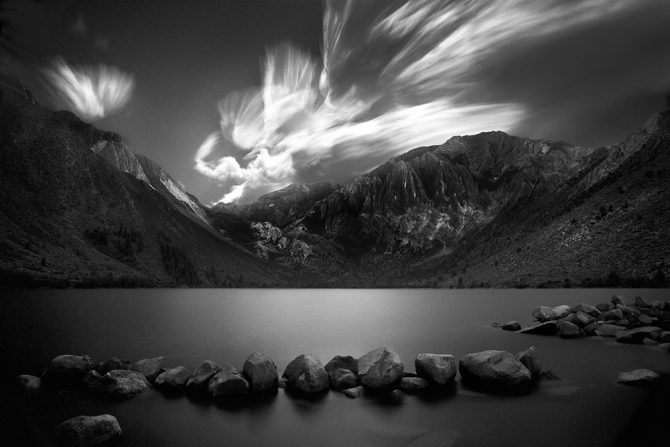 John Holland Memorial
I miss John, he died too young.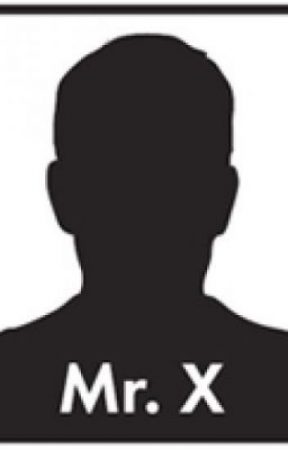 Mr. X
I call this next person Mr. X because I don't know his name. For those of you who have read some of my blogs or attended one of my presentations, you will be familiar with this story:
A few years ago I was attending Review Santa Fe where over the course of a day my work was evaluated by a number of gallery owners, curators, publishers and "experts" in the field.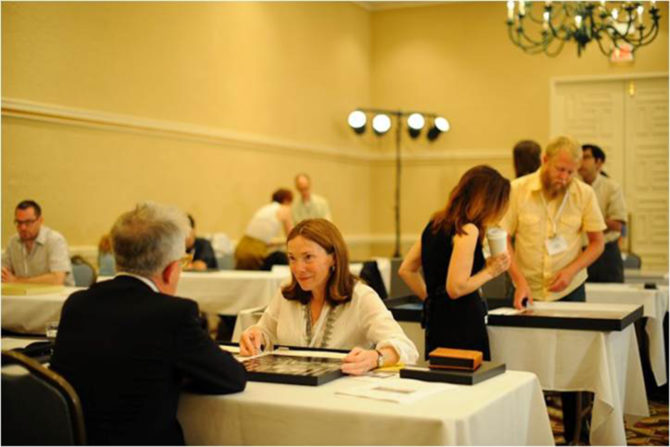 During the last review of a very long day, the reviewer quickly looked at my work, brusquely pushed it back to me and said "It looks like you're trying to copy Ansel Adams." I replied that I was, because I loved his work! He then said something that would change my life:
"Ansel's already done Ansel and you're not going to do him any better. What can you create that shows your unique vision?"
Those words really stung, but the message did sink in: Was it my life's ambition to be known as the world's best Ansel Adams imitator? Had I no higher aspirations than that?
That sent me on a journey to find out if I had a Vision. I did and it changed not only my photography, but my life.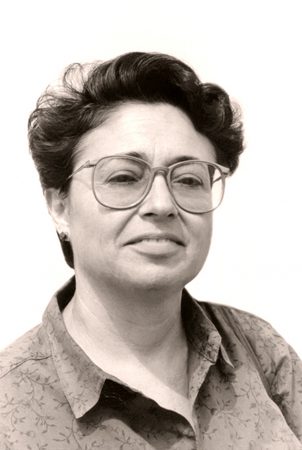 Vered Galor
Vered befriended me and became my mentor shortly after my return to photography in 2004.
She and I were exact opposites in one respect, she was an artist who used a camera and I was a photographer who used a camera. She created while I documented and we had many spirited discussions about that. I had grown up with a photographer's mentality and for me there was no worse sin than to "manipulate" an image. Vered was an artist and tried to convince me to create, which I resisted.
I am grateful that Vered was even more stubborn than I was, and did not give up on me. This is the first image that I felt that I had "created" from my Vision, and not just documented: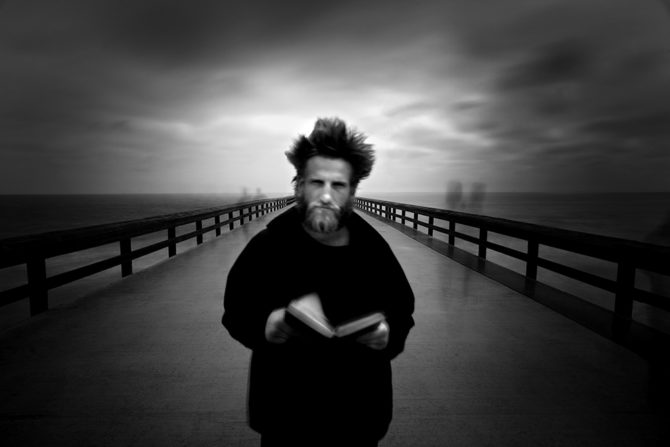 The Angel Gabriel
There are many great lessons to be learned from others, some come from advice given and others come from examples lived.
Cole