LensWork – The World's Finest Photography Publication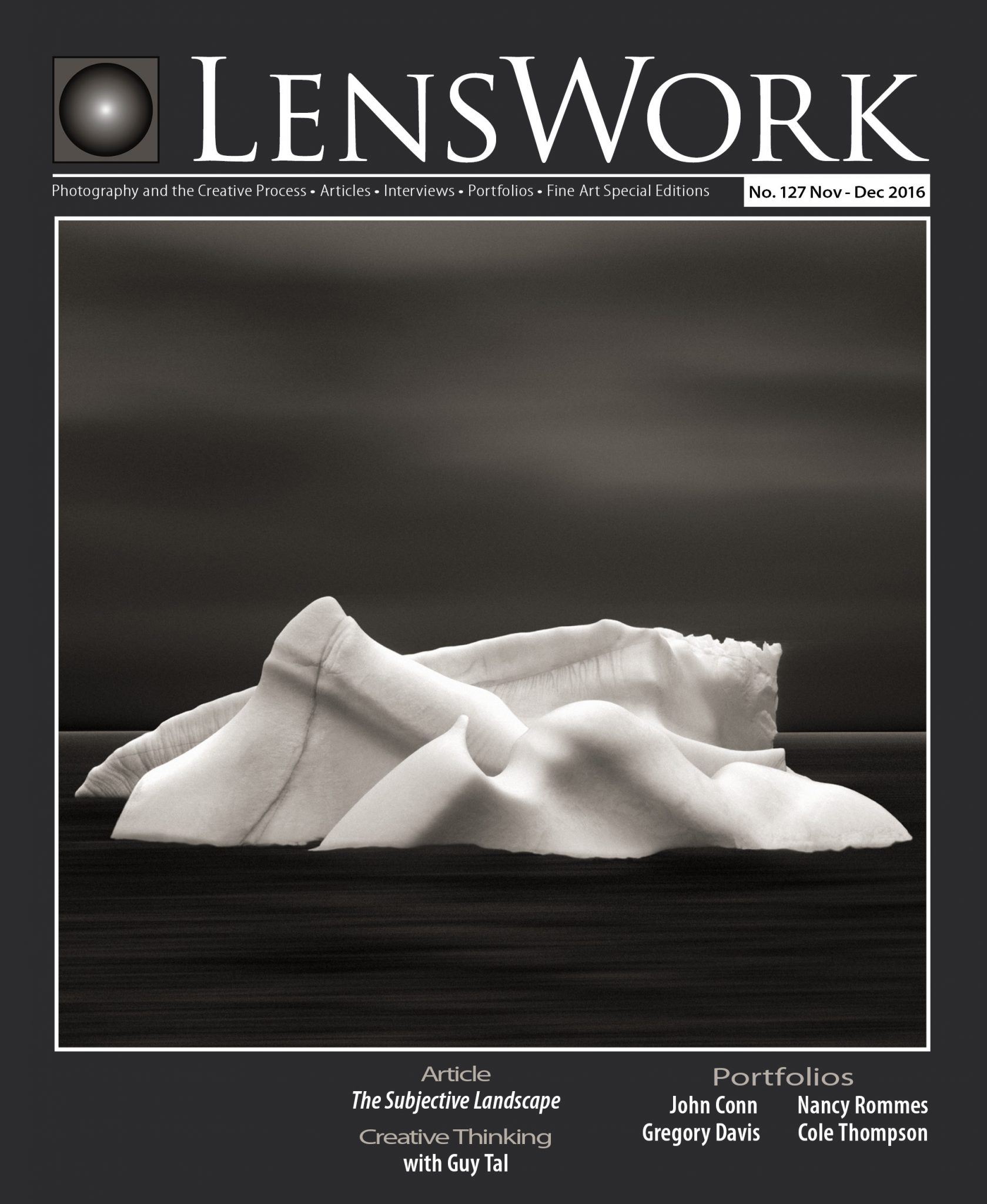 Are you familiar with LensWork? I suspect that most of you are, but if you are not…
I consider LensWork to be the world's finest photography publication. Why? Because of the quality of the artists they publish and because of the quality of the printing, it is spectacular! The quality is better than most of the photo books I've seen and I think ofttimes better than the original images.
I'm not a print expert, but I do have a pretty extensive and varied print background: I worked in my own darkroom since 1968, learned digital printing in 2004 and I was an offset print buyer in the 1980's and worked extensively with Gardner-Fulmer Lithograph (where I would run into Ansel Adams doing press checks).
My point is that I know good printing and LensWork has amazing printing. Ask anyone who has ever seen a copy.
To learn more about LensWork, you might start here: http://www.lenswork.com/lwq.htm
You can subscribe or you can pick up a copy in selected bookstores. However I should warn you that because LensWork is physically shorter than the other publications, it often gets lost in the crowd. So if you're in a Barnes and Noble and you don't see it, check behind the other Photo Magazines.
And if you do decide to subscribe, might I suggest that you do it before the October 2017 issue comes out? Consider this an omen of things to come…
Cole
P.S. Sometime I'd like to tell a couple of Ansel Adams stories, including how I came to have a print of "Aspens" hanging in my home.