Some Interesting Woody Allen Quotes
---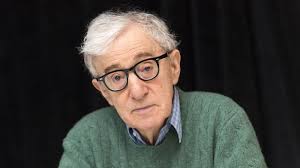 These are some interesting excerpts from a Woody Allen interview featured in The Hollywood Reporter
Do you read about yourself in the tabloids?
I never, ever, ever read anything about myself. Not my interviews, not stories about me. I never, ever read any criticism of my films. I scrupulously have avoided any self-preoccupation. When I first started, that was not the case. [But now I] just pay attention to the work and don't read about how great I am or what a fool I am.
The enjoyment has got to come from doing the project. It's fun to get up in the morning and have your script in front of you and to meet with your scenic designer and your cinematographer, to get out on the set and work with these charming men and beautiful women and put in this Cole Porter music and great costumes.
When that's over, and you've made your best movie, move on. I never look at the movie again — I never read anything about it again.
Have you ever watched any of your own movies again?
No. Never seen them again. I made Take the Money and Run in 1968 or so; I've never seen it again. Never seen any of them.
Of your films, is there any one that you would erase if you could?
Of mine? Well, I would erase all but a few. (Laughs.) There's probably six or eight of my films that I would keep, and you could have all the rest.