Moab Photo Symposium – May 3-6, 2018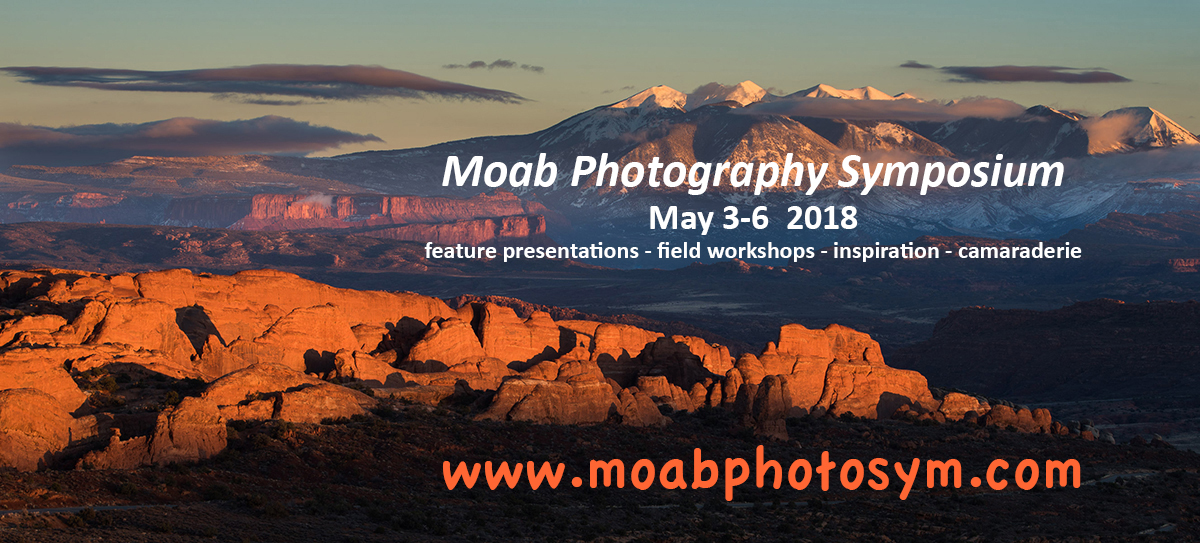 I am happy to announce that I will be participating in the 2018 Moab Photo Symposium. I am one of eight photographers who will be presenting and conducting workshops.
This event will take place on May 3-6, 2018 in Moab. 
If you've not been to Moab before, that alone should motivate you to attend. But this Symposium is about so much more than location. It's about learning and pursuing your Vision with a group of like minded artists.
I know this event seems very far off and you might be tempted to decide later if you would like to attend, but please be aware that registration opened last Saturday and all sign-up records were broken. This is not marketing hype designed to get you to act, I just don't want to see anyone miss their chance to attend one of my workshops because they waited to long.
My presentation and workshop will be focused on Vision, which is my favorite topic, and because as I like to say: nothing else matters. 
If you're interested in attending, please check out the details at: www.MoabPhotoSym.com
I hope you can make it!
Cole